Twinkl - Contingency Work
Dear Parents,
Twinkl Educational Publishing is an online educational publishing house, producing teaching and educational materials. Like many Primary schools around the country, we at Ogbourne find Twinkl to be an invaluable resource. During this new phase of Lockdown, we encourage you and your child to explore and use these materials.
Best wishes,
Mr R.Smith
Letter from Twinkl Team - January 6th 2021
Hello!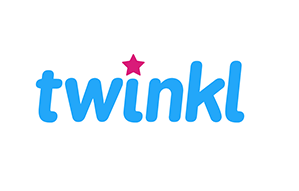 As we find ourselves returning to remote learning, we'd like to offer our support and let you know about the tools and resources that Twinkl has available for you and for parents right now.
FREE throughout school closures, Twinkl Go! is our collection of thousands of interactive educational resources which can be accessed and completed on any device, with no apps to install. Perfect for sharing with parents at home or for those still in school - easy! Access Twinkl Go here
Again, FREE throughout school closures, these Go! Collections are our ready-made, curated collections of Go! Resources which cover most ages and subjects.
Access Go! Collections here
Here you'll find daily, FREE activities for different age groups and subjects. We'll add new content each day, including videos, games and activities. Use in class or share with pupils at home. Access Home Learning Hub here
Twinkl Planner Tool
If you have a Twinkl membership, you can share any resources with parents, or pupils still working in school using this tool. For anyone accessing the resources you share, no subscription will be required and they will be completely FREE to access. Found in the top right of every page on site, simply drag, drop and share lessons using a pin code. Try out the planner tool here
BBC Live Lessons and BBC Bitesize
To support the BBC content beginning on Monday, Twinkl will be providing aligned resources to use each day. We'll be sharing these in our Home Learning Hub, in daily blogs and schedules, and letting you know through our social media channels. Best of all, every resource you'll need to go alongside the BBC lessons will be FREE to access and share. Access the Twinkl Blog here
Twinkl Video Content
Twinkl will also be providing video content each week to complement the BBC's offering. Covering a range of topics and curriculum areas. We'll make sure these are available in our Home Learning Hub and through our YouTube channels, again completely FREE to access.
Twinkl Newsroom delivers the news for kids today. Our daily kids' news reports are child-friendly and a perfect way to help your class explore the news with new content every day. Each news report comes with a range of curriculum-friendly teaching resources. Access Twinkl Newsroom here
If you're looking for more daily ideas, Twinkl Imagine provides a new image each day to promote discussion and in-depth learning. With ideas for all ages, you'll find new activities and teaching ideas every day. Access Twinkl Imagine here
From the Go Jetters, Numberblocks and Peppa Pig, to Doctor Who, Puffin Books and The Numbers Game, we have a huge range of incredible FREE partnership materials available to create engaging learning opportunities at home or in school. Access these and more here
For quick, easy and highly-engaging lessons, songs and videos teaching phonics, times tables, SPaG and more, you'll find everything you need on our Twinkl Kids TV YouTube channel. Each video links back to the Twinkl site with guidance and resources for parents. Accessible through any device or stream YouTube via the TV - perfect for learning at home. Visit Twinkl Kids TV here
It's not where any of us wanted to be at this point in the school year, but we've never been more proud to be able to help those who teach. Our offer of support is genuine, as is our care for you, and the children you teach. As ever, if there's anything else we can do to help - either for teaching staff or for parents, please do let us know. You can reach the team at twinklcares@twinkl.co.uk.
Best wishes,
Twinkl team
Twinkl Advice, Guidance and Resources
from First National Lockdown - March 2020

Twinkl - How to Utilise Twinkl during the Coronavirus Shutdown: A Guide for School
https://www.twinkl.co.uk/blog/how-to-utilise-twinkl-during-the-coronavirus-shutdown-a-guide-for-schools utm_source=promo&utm_medium=email&utm_campaign=England_coronavirus_individuals_email&utm_content=link_to_blog
How do teachers and parents sign up for the free month?
Setting this up is really easy to do - go to www.twinkl.co.uk/offer and enter the code UKTWINKLHELPS.
How can schools and teachers let parents know about this offer of help?
Choose the method that works best for you. Email, text, or WhatsApp the code to parents. Share it on class blogs, school social media pages, or publish it on your school website with a link to Twinkl, using the URL www.twinkl.co.uk/offer. Print out stickers and stick these into reading diaries or learning journals. Pop a slip of paper into book bags. We don't mind how you do it - but we do want to help as many schools and families as we can, with your support.
How can I help parents to use Twinkl independently?
We have a number of really helpful guides, designed for parents, for different areas of the curriculum. You can direct parents towards our dedicated Parents' Hub which contains hundreds of educational activities designed for use at home. Or, browse this area yourself and hand-pick individual resources to share.
For parents with children in EYFS, take a look through our EYFS for Parents area to find some really useful guides and activities to share. For
primary-aged children, take a look at our 5-11 area. Again, this was created with parents in mind so it's filled with guides and information about what children should be learning in each year group, for each curriculum area.
What can I do to support learning at home?
There are a number of simple ways you can curate and share content from the Twinkl website, as well as many useful areas that parents can easily use.
Using our Home Learning Packs
We have put together Home Learning Packs from Year 1 to Year 6.
Our EYFS Home Learning Packs can be found here.
Our KS1 Home Learning Packs can be found here.
Our KS2 Home Learning Packs can be found here.
Our SEND Home Learning Pack is available here.
Using Twinkl Originals
Parents may feel more comfortable and confident in using books as a starting point for learning. Our Twinkl Originals books were created to encourage a love of reading and enhance curriculum-wide learning through accompanying teacher-created resources. Each book is available in different formats - PowerPoint, eBook or audio book (available through Twinkl Go!) - and has been written using age-appropriate vocabulary and themes. Books are available for EYFS, KS1 and KS2 and each comes with ready-made resources to support writing, maths and other curriculum areas. Once you've found a book within the Twinkl Originals page, click to see all supporting resources. If you're covering a particular topic at school, this is a great way to continue this learning at home.
Other Useful Resources
Twinkl Boost offers step-by-step lessons and interventions. Designed for use in class, there's lots that parents could select for their children at home.
Our Maths Mysteries are incredibly popular, self-led activities. Perfect for use at home.
For hands-on, fun science activities, take a look at our Awe and Wonder collection.